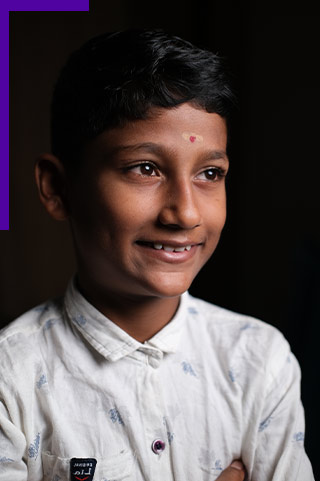 Meet Praveen Kumar, one of the many students chosen for our NGO's Student Support program. He is a talented young boy and his education was severely hampered by growing up in a family of construction workers who frequently moved to different work sites. Today, he has been accepted into an English-medium school, and our NGO is totally funding his education.

With the aid of educational and financial assistance, we are fostering many such young brains through student support program. Join us and be the wind beneath their wings.
Smart Tv for 10 under developed RUral schools
HELP US PUT A CHILD BACK IN SCHOOL
Providing solutions and bridging the gap.
The Waymaker Initiative finds, funds, strengthens, and shares empowering solutions that will transform lives in rural and under developed communities. Our partners start by listening and meeting the locals in person, who know best what they need, in order to thrive.
Library Books Distributed
Meals Supplied - Covid & Flood Relief
Join our mission. Volunteer, Donate,
Get Started Today.